I am currently waiting for three things:
- The new season of True Blood
- My Oslo trip next weekend
And
- For Tele2 to activate my new simcard
If you know me well enough, you'd know that I HATE Tele2.
Absolutely hate them.
So for me to switch from the nice operator I have to the one I hate, is insane.
But I'm switching over for the Nokia E6 in white.
The most gorgeous phone ever!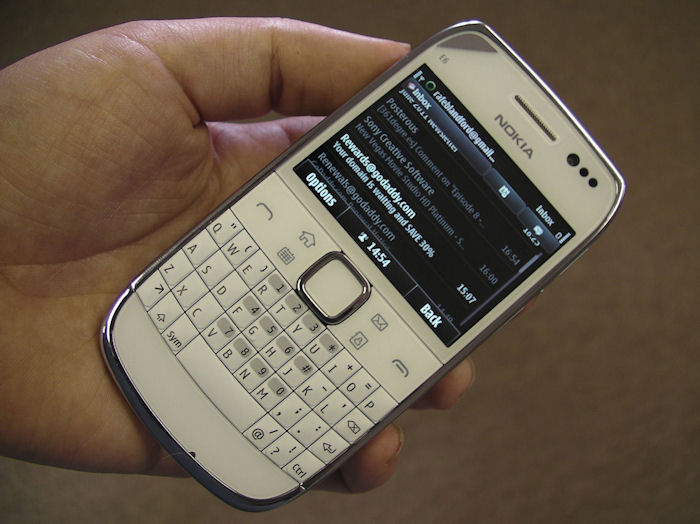 I stole this from google, but it doesn't do the phone justice.
It is so much more sexy in real life.
And yes, I called it sexy.
I guess I should find a name for it.
Any suggestions?
I told myself and almost everyone I know, that I wouldnt buy this unless I found a great deal for a 12 month contact.
And I did.
I just had to smack myself in the face, man up and switch to Tele2.
Totally worth it, though.
Been playing with the phone for a few days now and its amazing!
Screw iPhone!
They will activate my simcard around noon tomorrow.
Can't wait to put my Nokia C3 on the shelf.
Oh and packing....
Apparently, it is hot as a ballsack in Oslo already so I better pack light.
Don't even know what to wear to my friend's birthday party on friday, but I'll figure something out :)
xx
- Melissa