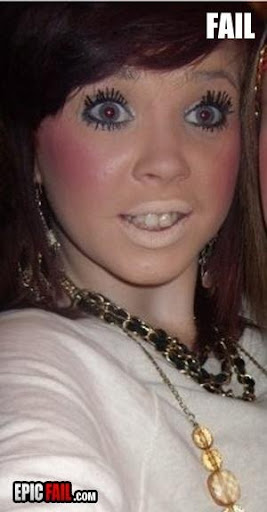 Oh my god!
I remember pulling a stunt like this when I was like 8 or 9 years old, but this chick is suppose to be 15.
Is she blinde or did she just put on makeup in the dark?
I can only imagine her mum's face when she saw her daughter like this.
If it was me, I don't know if I would laugh or cry.
Anyways, we all live and learn from our makeup mistakes so lets just hope this girl does too.
I'm gonna have an early night and head to bed right now.
Nighty night.
xx
- Melissa