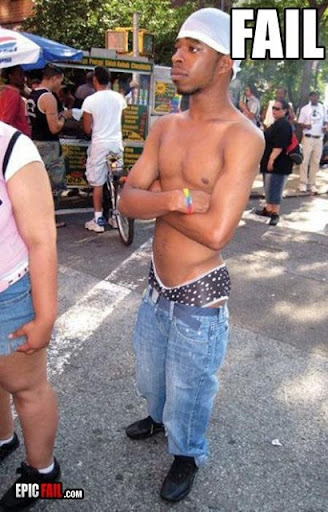 Looking like a fool with your pants on the ground.
I don't know what was going through this dude's size 2 brain when he got dressed in the morning.
Let me make it clear:
You're not cool when you dress like this.
It just looks like you shit yourself or something.
In my town, you see a bunch of young teens sporting this "look" and it's completely ridicioulus.
I'm just saying, this is not a good fashion statement.
Any thoughts?
xx
- Melissa